Can I get a resounding "U-S-A, U-S-A, U-S-A" cheer from the crowd!? I may be the world's sappiest person, so it should be no surprise that I cried when Nastia Liukin and Shawn Johnson took the Gold and Silver Medals respectively in the Women's All Around Gymnastics competition last night. Or that I cried again this morning watching them on the Today Show. I am so proud of them and proud to be an American! They made history as the first two Americans to finish 1 and 2 in the Olympics. Nastia Liukin is only the third American to get the All Around Gold Medal at the Olympics, following in the footsteps of Mary Lou Retton (Mawy Woo, as I affectionately called her at the age of 2 watching the 1984 games, which I have absolutely no recollection of) and Carly Patterson.
Get it, girls!
My boy and fellow Gator, Ryan Lochte, scored a Gold Medal and a World Record in the 200 back, beating out fellow American, Aaron Piersol... no easy feat. And, isn't he just yummy to look at?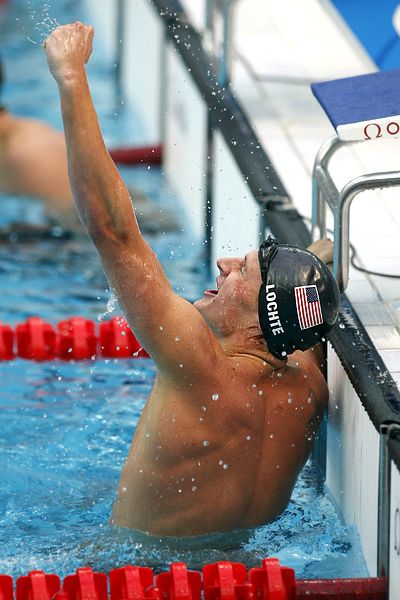 I knew you'd agree. Oh, and Michael Phelps won only his 6th Gold Medal and set his 6th World Record of the games. They're saying he will be able to live the rest of his life off the millions he is going to make after these games. He deserves it. He's the perfect combination of genetics and talent and hard work (and 12,000 calories per day). Rebecca Soni, an almost unknown swimmer, also took a Gold Medal upsetting Australia's "Lethal" Leisel Jones in the 200 breast and shattered her World Record in the process.
So, enough of the Olympics... thinking about all that athleticism is making me tired! :)
Jack Johnson was amazing, as always. I heart him. He played a great mix of his songs, and the only song I was somewhat surprised not to hear was Mudfootball. But, most importantly, he played Better Together. In fact, it was his closing song. And, I made Matt dance with me. Poor guy. He's such a sport.
Isn't he handsome? I think so.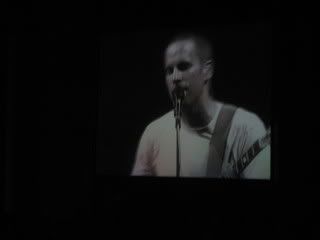 Jack, too.
Matt's beard is now a mustache. For some reason unbeknownst to me, that is cool to do. Especially when half of 14 of your friends also grow a mustache and go to Vegas to celebrate (mourn?) your last hoorah as a single man. Someone better take a picture. And, even though Matt told me I have to blur his face out on any pictures I post here in order to protect the innocent (clearly, I don't listen), if I can find a picture, believe me, I will post it.
While Matt is off galavanting in Vegas, Jenn (see her
blog
) and I are heading down to Jacksonville for my third and final bridal shower. Because, who doesn't need three bridal showers? They have all been wonderful, but I am especially excited for this one, because most of my best friends will be there. And, a subject of a future post will be an intro to my bridesmaids and why they are so amazing. I am blessed to have so many wonderful friends, but I would say that my five beautiful bridesmaids are the girls I am closest to, especially my little sister, Brandi, and my best friend/twin from another mother, Jenn, who are my MOHs. More to come on them...
Until next time, have a beautiful weekend, and HAPPY FRIDAY!